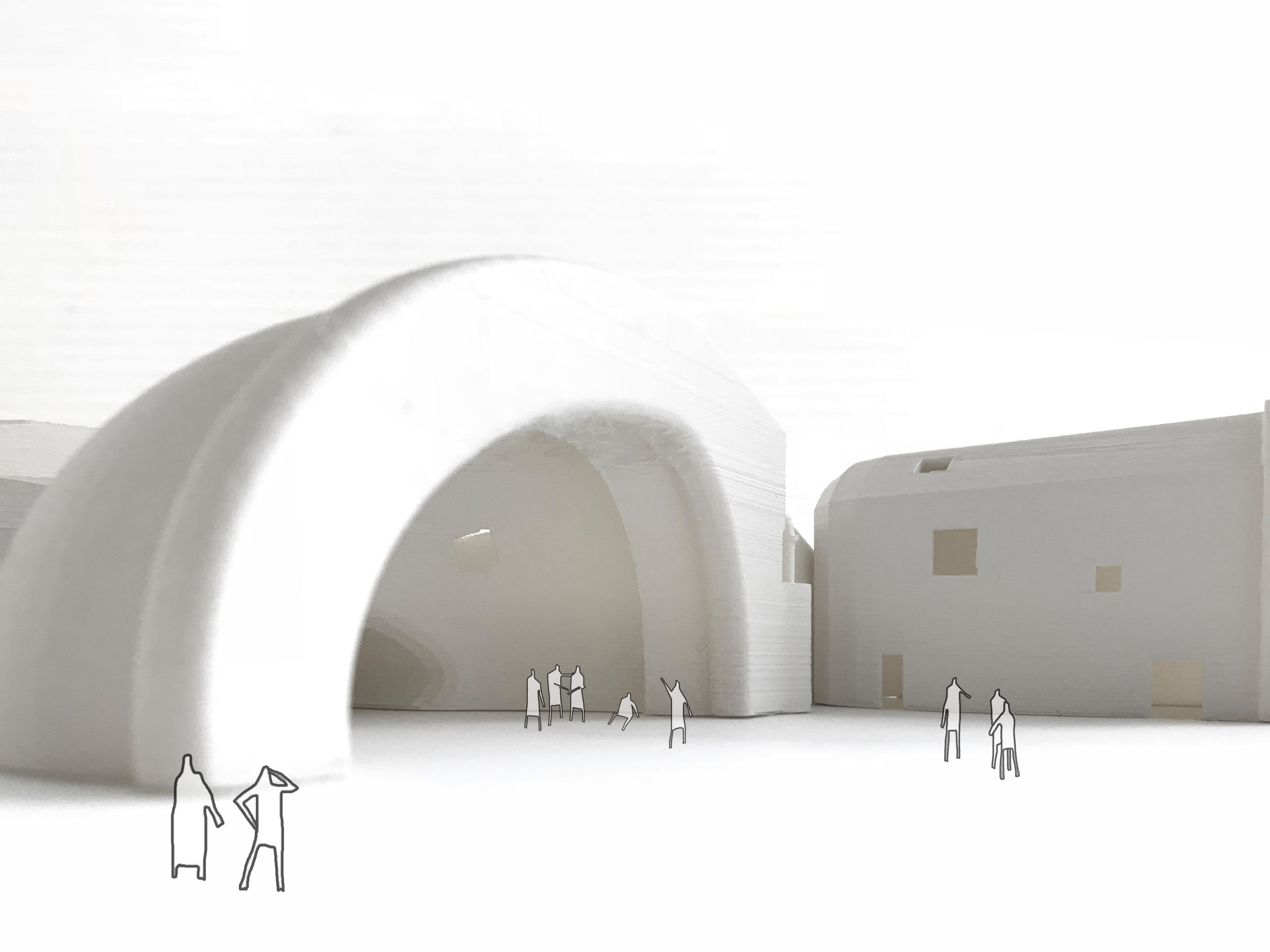 The project intends to reinterpret a common household object —the toilet— as a magnificent piece of architecture; asking Burners to forfeit their known frame-of-reference and to question how they relate to the art, and subsequently the greater world, relative to their own scaled/sacred perspective.
From the interior, the bowl appears as a curvilinear modern marvel. The S-trap becomes a bending, glossy hallway akin to those designed and executed by the likes of Zaha Hadid or Frank Gehry. From the exterior, however, this large non-portable John apears as a grand vault to match those of classical concert stalls. A lavatory that emits oratory and symphony; plunging the user into epiphany.
Through the reinterpretation of the toilet as a piece of architecture, various spaces start to emerge that present the potential for various programs and uses. The "dome," or in this case the "bowl," will act as a central gathering space and concert pavilion for Burners. The S-trap will serve as the symbolic entryway into the temple, as well as potential green rooms. In addition, various holes will be punched out of the structure to act as doors and windows. These orifices will create multiple entry points into the main bowl, as well as the water tank, which will become a place of reflection, a comfort station, and will provide opportunity for Burners to place memorials.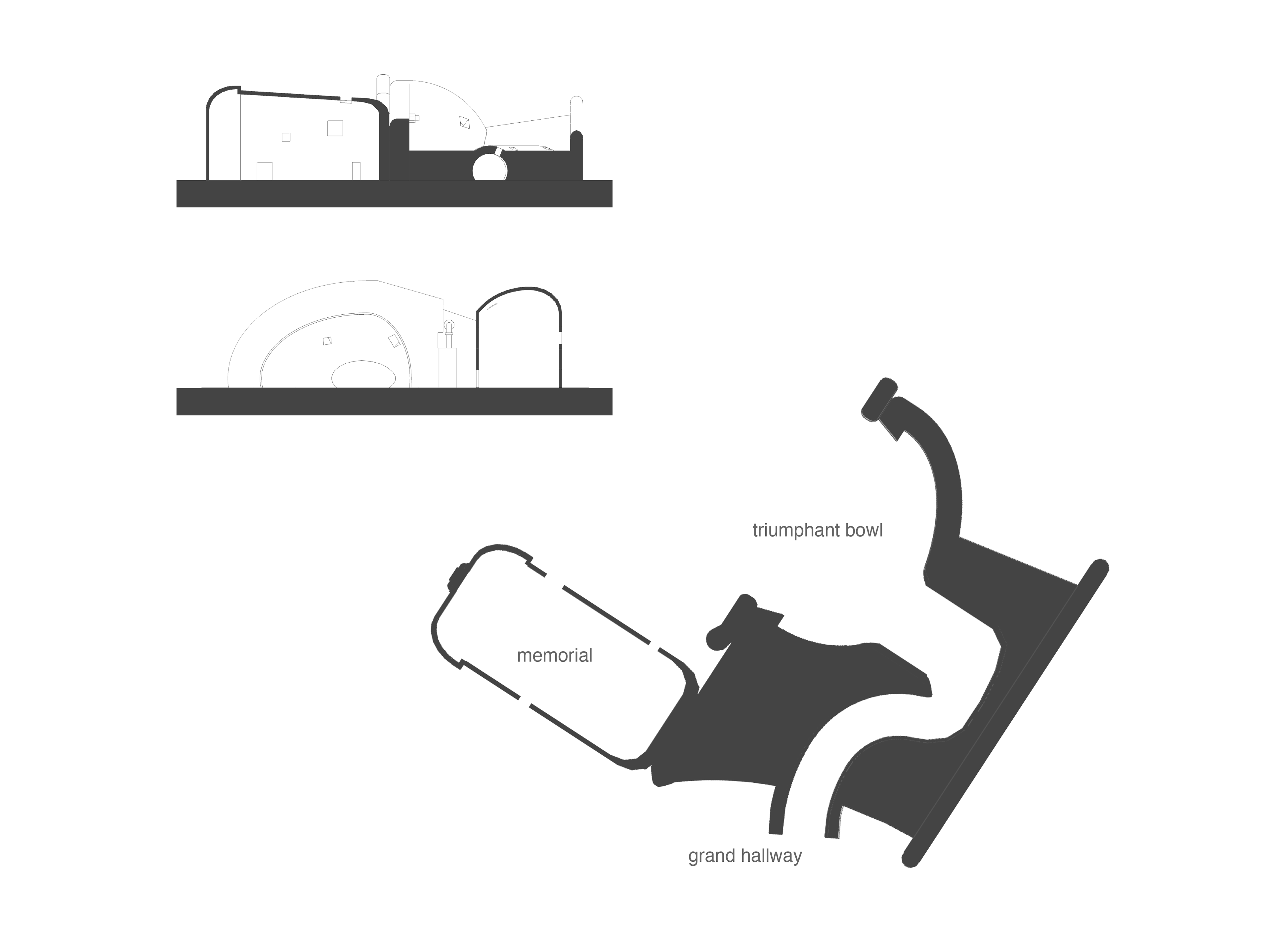 In the desert — a seemingly infinite expanse of sand, with little vegetation or infrastructure to provide context of size — scale starts to disappear. Burning Man itself is recontextualised. Alongside the crapper each piece of art becomes a tiny version of itself. As visitors approach the structure they are presented with an alternate vision of reality; as if they were tiny persons engaging with the world at a micro scale. 
On average, people spend around 100 days of their life sitting on a toilet. By rethinking the object as a programmable piece of architecture people are presented with the opportunity to find and explore new uses for it. The project takes the familiar and allows people to rethink their limiting presuppositions; Thus presenting new spatial and experiential affordances to something that appeared specific. 
By elevating the toilet —the only thing with more names than Jesus— to the role of architecture, we create a strong social commentary; finding beauty in the derelict, overlooked, and downright dirty.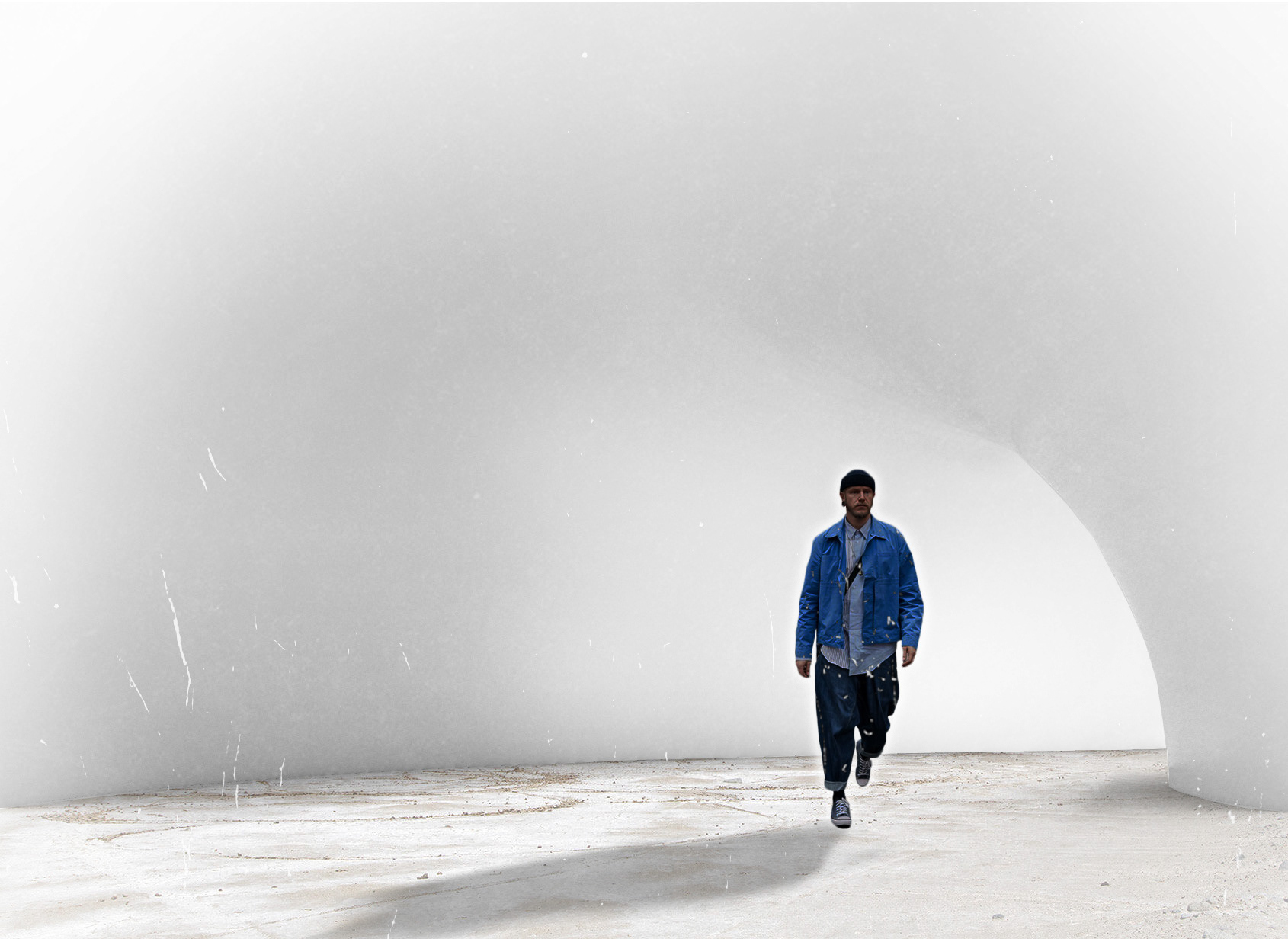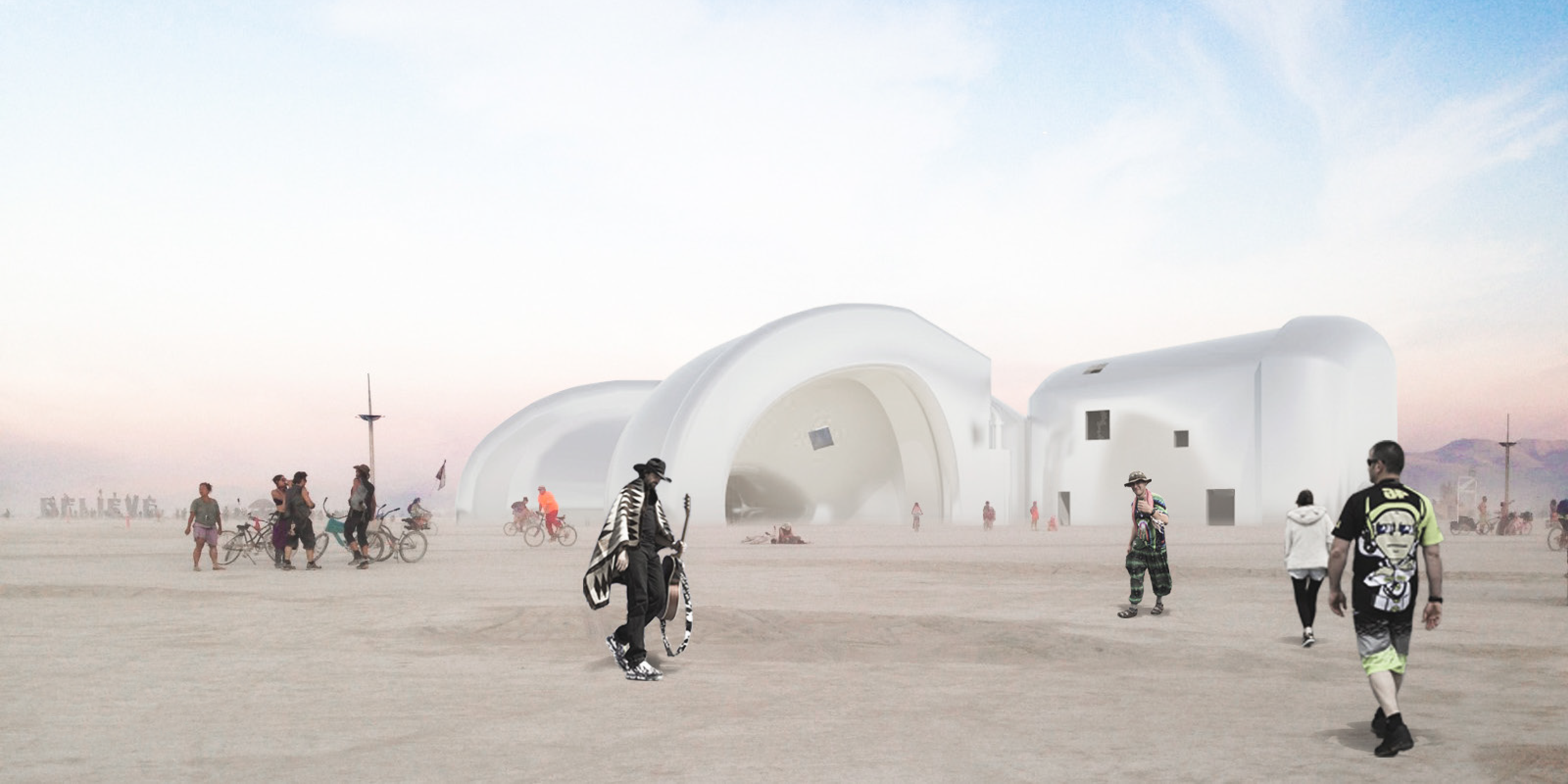 Throughout everyday life, cultural taboos and expectations govern how we behave and make judgments. Take for example the toilet. For a lot of people, it holds deep shame; literally where we empty our shit. However, on further inspection it is revealed to be a modern masterpiece: a beautiful, curving, functional design, and a place that makes us feel better.