Photographs by Breyden Anderson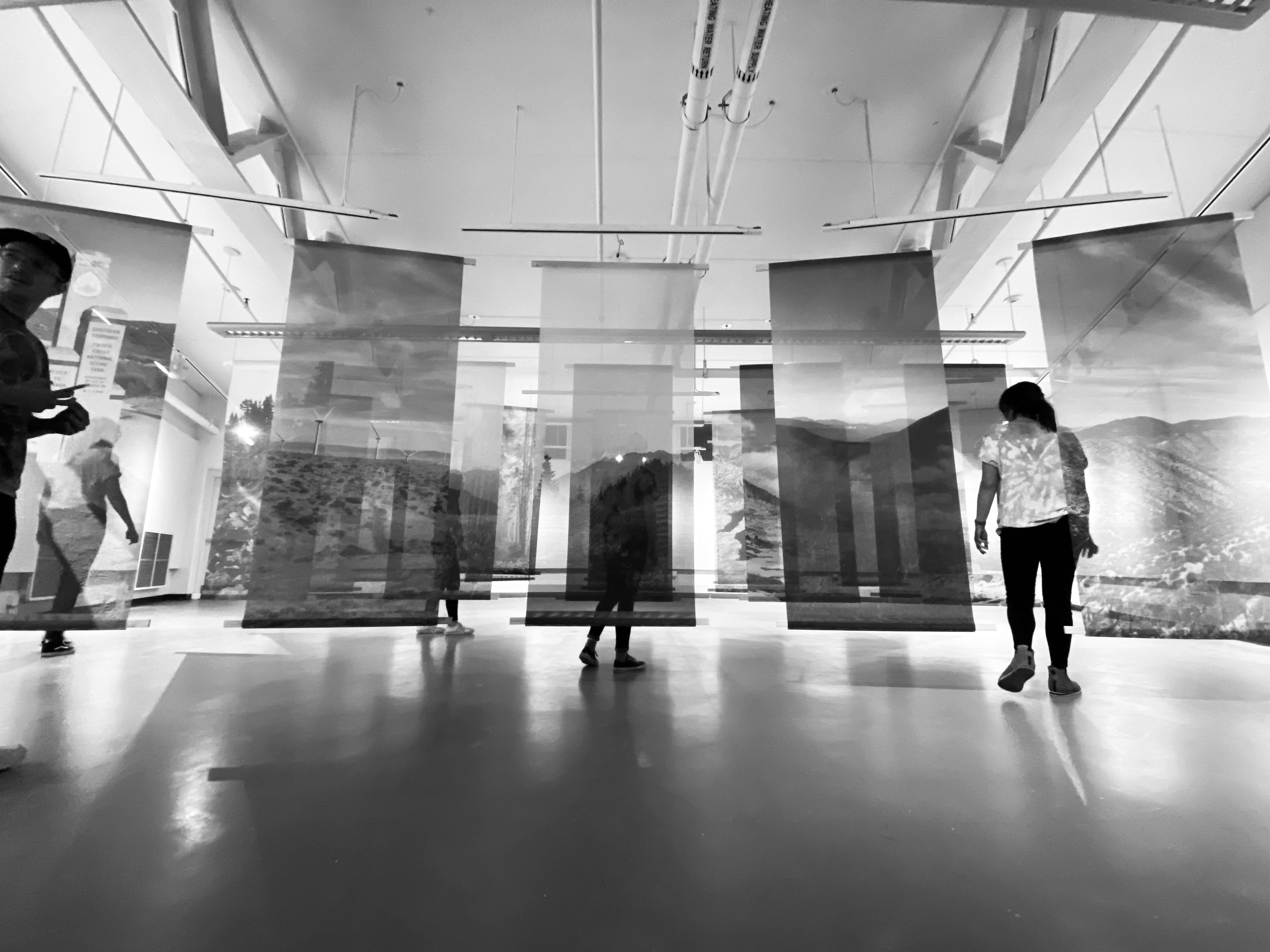 WALK is an exploration of the past and the present, the tangible and the intangible. As visitors walk through the forest of mesh planes, they experience them as tangible: physical panels they can touch, see, and feel—as well as intangible: narrative catalysts evoking a feeling of awe and exploration.
The installation plays with scale, reducing the 2,650 miles of the Pacific Crest Trail into 175 feet of photographs, transporting visitors somewhere in between the trail and the gallery. Each panel's size requires one to interact with it in a way they are not typically used to. Printed on twenty mesh sheets, each seven feet high, the photos require the viewer to step back, or look up, to see the entire picture—calling on them to acknowledge their own size in comparison. This scale challenges visitors to experience the exhibition as something entirely new—too small to be a hike, too large to be an art show.
As a guide, viewers are presented with a series of short stories in the form of a small book—one for each hung photo. The stories are meant to provide a narrative for the viewer, allowing the artists to share their experience with the audience.